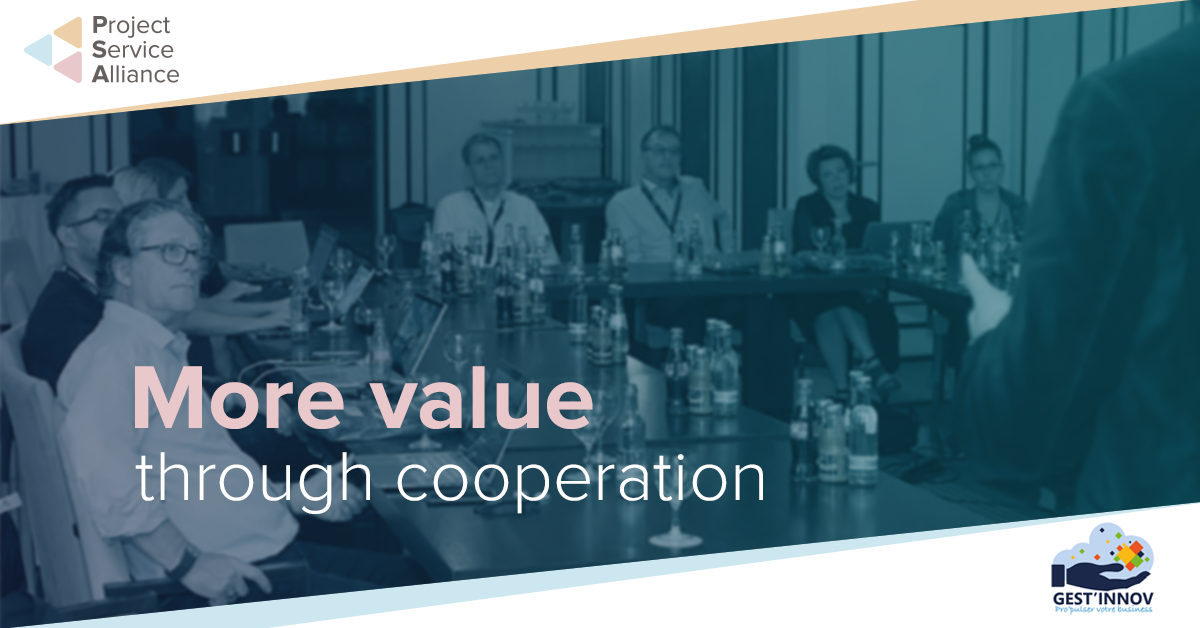 proMX AG has gained GEST'INNOV as a member of the worldwide "Project Service Alliance" for Microsoft Dynamics 365 partners. Both companies consult businesses regarding digitization and support them with the implementation, integration and customization of the business software Microsoft Dynamics 365, with proMX being based in Germany and GEST'INNOV operating out of France. As part of the Alliance, the two Microsoft Partners will be cooperating on customer projects in France.
The Project Service Alliance was initiated by proMX in the summer of 2018 and enjoys the support of Microsoft Corp. It is a global community aimed at sharing expertise and best practices regarding the project management app Dynamics 365 for Project Service Automation (PSA) and promoting partner cooperation on projects. "We know PSA very well and are convinced that there is a lot of potential for the app. However, thus far there are very few partners worldwide that can offer companies competent support in the implementation and customization of the software as well as the necessary technical support. That's what we want to change with the Alliance," says Eva Pisotska, VP of Business Development at proMX.
PSA projects include sales activities, implementation, integration and customization of the solution as well as trouble-shooting and maintenance.
Alliance opens new possibilities
"When proMX introduced us to the Project Service Alliance at Microsoft Inspire 2018, we knew instantly that we wanted to be a part of it", says Sébastien Berthier, CEO of GEST'INNOV. "We have found that there is a gap in the market in France for Microsoft Partners that can assist businesses in implementing sophisticated project service automation software like Dynamics 365 for Project Service Automation. Being a member of the Alliance allows us to become a stronger partner in this area and get support from our peers whenever we need it."
As a member of the Alliance, GEST'INNOV will benefit from the extensive experience and expertise of a renowned PSA partner as well as from trainings and learning materials, sales and technical support, a larger project management product portfolio and networking opportunities with other members, among other things.
"With GEST'INNOV another experienced Dynamics partner has joined the Project Service Alliance. The French market for PSA is very promising and we look forward to jointly bringing more value to customers there", says proMX CEO Peter Linke.
About Microsoft Dynamics 365 for Project Service Automation
PSA is one of nine Microsoft Dynamics 365 business applications. The end-to-end solution was specifically developed for project-based businesses and business units. It includes planning and execution as well as financial features. The cloud app can be seamlessly integrated with other Dynamics 365 modules, such as Sales, to cover a company's entire business process.
proMX has established itself as one of the leading PSA Partners worldwide. Due to its long-standing experience in developing project management software, Microsoft involved the Nuremberg based company in the development of Dynamics 365 for Project Service Automation. When the app was released in the fall of 2016, proMX secured one of the first ever customers for the solution. Since then, it has carried out several successful customer projects and employs a growing team of PSA specialists.
About GEST'INNOV
GEST'INNOV was founded in January 2016 as a digital transformation partner focusing on Customer Relationship Management (CRM), Enterprise Resource Planning (ERP), project management and modern workplace software. Its main expertise lies in Microsoft products Dynamics 365, Office 365 and Azure. In June 2018, the company was awarded Gold status, the highest certification for Microsoft Partners. GEST'INNOV has offices in Paris, Rennes and Nantes and is managed by Sébastien Berthier.